Personalised videos are a solution which has revolutionised services and communication in business. Thanks to this unique technology, you can send personalised content to your clients, workers, partners, or users and address each of them individually. Funwisher gives you a new quality, unlike anything else before it.
Personalised communication - endless scale, perfect quality
The tool will be a great addition for almost every kind of business: event agencies, agents, personal branding companies, charities supporting their ambassadors, as well as fundraising platforms, such as Patronite where the solution has already been introduced.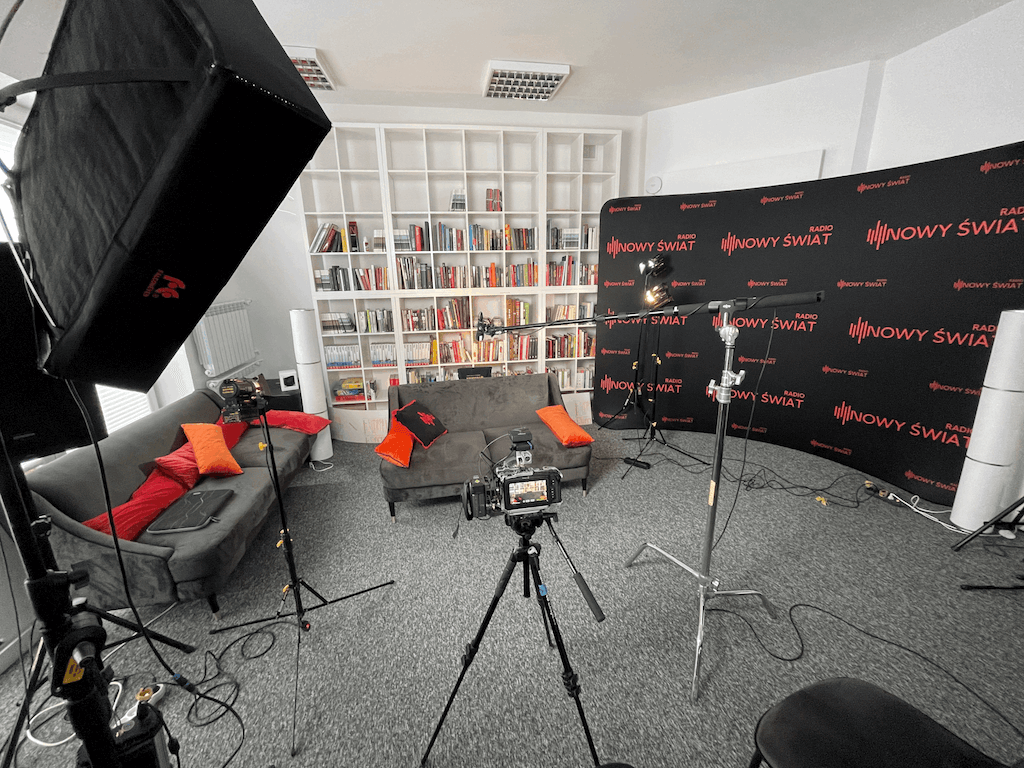 What are the benefits of ordering a personalised campaign? It's the individual engagement of the recipient, a possibility of generating a peronal message for each user – all that on mass scale, no limits!
Fundraising platforms may use it to reward active donors, acquire new ones, and motivate those, who haven't been active for some time. Event agencies will be able to organise unique campaigns involving celebrities – all of it personalised and tailored to their needs!
The technology for GOCC and Radio Nowy Świat
How does it work? A personalised video from Jurek Owsiak, who himself has thanked every person supporting the Great Orchestra of Christmas Charity is a perfect example. Unique wishes from Funwisher and a video from Vintom enabled Jurek Owsiak to say "thank you" a million times over! That's over 100 000 productions per hour. This is to show what huge scales are possible with this solution all the while offering constantly high quality and an element of surprise for the recipient.
The technology is already operational on Patronite. Each donor will receive an email with a personalised thank you video from the creators: Wojciech Mann, Jan Chojnacki, Marcin Kydryński, Michał Nogaś, Tomasz Raczek, Eliza Michalik, and Jerzy Sosnowski. Those seven stars have recorded a video together. The fans supporting the station on Patronite will hear their names in the clip. The whole video is completely personalised and stylised to look like a Zoom meeting.
Of course, it is possible to share your unique present of a personalised message from the radio on your social media.
Personalised videos can be made on any topic and in any language. The productions will improve international communication and the end recipients can receive their video through email, SMS, or messaging apps, such as WhatsApp.
Such a form of communication becomes invaluable during times of an updated office work model. After the pandemic, many companies have decided to switch to a hybrid model of work, teams remain scattered, so the option to prepare personalised video messages makes all the more sense. Addressing someone by their name carries an emotional charge, shows respect and validates the addressee. The novel technology by Funwisher makes that possible on a massive scale.
Personalised videos for everyone
Everything began in 2018 when Funwisher launched its personalised wishes platform. Big celebrities like Robert Lewandowski, Borys Szyc, and Kuba Wojewódzki got involved in the project from the get-go. Anyone can order wishes for birthdays or any other occasion. The chosen celebrity will address a person by their name and show their picture. The ready film can be received by email within 24 hours or in only 1 hour if you choose the express option. Video wishes from celebrities, sportspeople, and beloved characters from TV series and animated films have been very well received. Now, the same technology will serve businesses.
Would you like to find out more?
Let's get in touch! We'd be happy to answer any questions you might have.